THE HISTORY OF ARAKI TIBETAN TERRIERS
-Britain's top winning kennel ever in the history of the breed-
Ken Sinclair Crufts Int. Championship Judge
Came into Tibetan Terriers after a successful show career with 6 champion Afghan Hounds owned & bred, also breeding several oversea champions. In the early 1970's whilst working for Ann Mathews Ken fell for the charm of this lovable breed. Kens love for the breed took over and he gave up his career in hairdressing to work with his beloved Tibetan Terriers full time.
Araki is the top Tibetan terrier kennel in
ARAKI IS AN ACCREDITED BREEDER WITH EXELLENCE obtaining ALL the accolades & has owned or bred 7 DIFFERENT group winners.the only kennel to ever achieve these amazing results.
Bred or owned U.K. champions with over 150 champion title holders from this kennel worldwide.
Breeder of the top champion-winning bitch.
Breeder of the CC record holder bitch Ch Araki Freesia Assets ever, 33 cc's. Numerous group winner & still the only bitch to go Best in Show at an all breed championship show.
Top stud dog ever siring the most U.K. champions.
Breeder of three Best in Shows at All Breed championship shows with Champion Araki Hank the Yank, Champion Araki Freesia Assets & Am Champion Araki Fabulous Willy
the history of the breed in the UK having:
Breeder of the CC record holder dog ever "Champion Araki Fabulous Willy" with 45 cc's, 16 groups, 4 Best in shows, 4 reserve Best in shows at champ shows & the ulitimate accolade winner of "CRUFTS BEST IN SHOW 2007".

Crufts BEST IN SHOW WINNER 2007 Champion Araki Fabulous Willy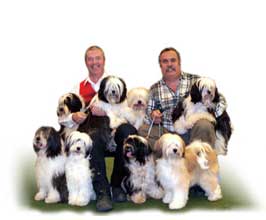 Ken with the help of Mr. Neil Smith with kens bunch of tibetan terrier hooligans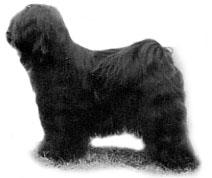 Hank's greatest achievement was winning the utility group and then Best in Show at Paignton all breeds championship show July 1993.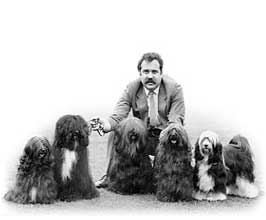 Ch Araki Freesia Assets, Ch Araki Hank the Yank, Ch Aquisitor of Araki, Ch Araki Whor Dame Bella & Ch Araki Maskenkostium
This has allowed ken to produce the world famous look...
Champion Araki All American Boy at just 13 months was the youngest group winner in the breed.
Araki Tibetan terriers have won at Crufts Group 2 twice, Group 1 twice & winning BEST IN SHOW at the prestigious Crufts show 2007.
Araki has taken both C.C's plus Best in Show at the Breed Club specialty championship shows and both C.C's at Crufts in the same year and is the only Kennel to have achieved this.
Araki has won more groups at all breed championship shows than any other kennel, also winning more C.C's than any other kennel.
Araki has been winner of top stud dog, top sire, top brood bitch, and top utility breeder & Britains top breeder of all breeds (having won more CC's than any other breeder in any breed) in the United Kingdom.
To achieve this phenomenal success Ken has travelled the world to import new blood lines from top kennels abroad and no expense was spared.
Ken has imported dogs from U.S.A. on many occasions and a U.K. group winning dog from Scandinavia. We have imported more fresh bloodlines than any other U.K. kennel.