International Ch Araki Incognito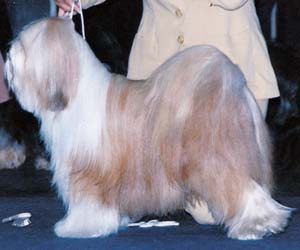 Ch. ARAKI INCOGNITO "Jack"
Son of Freddy and grandson of Willy
Croatian Champion
BiH Champion
International Champion
Club Champion 2008.
TOP Tibetan terrier in Croatia 2008.
Placement in Top Ten in Croatia
In 0ne year showing in Croatia 20 Best of breed and many placement in Group
The most succesfull TT in Croatia ever
Because of him, Tibetan terriers in Croatia have a great promotion!

PARENTS
GRANDPARENTS
GREAT GRANDPARENTS
Ch Araki Fantastic Freddy at Capeldewi
Best in Show Winner Champion Araki Fabulous Willy
Araki A Proper Birk
Araki Summer Rose
Casarow's Briget of Araki
Am Ch Dolbrooks Ganster Man of Araki
Araki Obsession
Araki Smashing Pumpkins
Araki A Proper Birk
Araki of Kourse at Lasang
Araki Quamari
Araki Summer Rose
Araki Rumpy Pumpy
Araki Shahzana
Champion Araki Incognito Pedigree